At Pappagallo Language School, ActiveFloor has come to have a significant role in the amount of student enrolments. The reason? The school has used ActiveFloor in their marketing campaigns and this has yielded positive results. This is what Dario Caljkusic, a teacher at the school, says.
The Croatian port Split is home to Pappagallo Language School: a school which uses ActiveFloor as a fun an innovative way to teach the children foreign languages. When Pappagallo chose to invest in ActiveFloor, they had a reason: the school values being at the forefront of modern multimedia products.
"Parents love all things that are new, and they think that ActiveFloor is a really exciting teaching tool. We've especially noticed the interest in the floor through the rise in the amount of student enrolments," Dario Caljkusic tells.
ActiveFloor brings surprises …
The Pappagallo School has noticed that ActiveFloor helps in the teaching of small children who don't yet have the patience to sit still for long periods of time. In Dario Caljkusic's experience, ActiveFloor has helped to 'fill out' the lessons while playing a part in the teaching of small children. On the floor, the children feel like they're playing, and, as Dario puts it, they simply love it.
"The children love it – they want to play all the time. So I often use the floor as a 'treat' in the end of class if they've really done well," Dario tells and continues:
"I am particularly thrilled that there is so much varied content in the games. I am sometimes still surprised at how many possibilities of combinations there are in the same game, and how creative you get to be … and then I think that it is just great that my 20-year-old students are just as crazed about ActiveFloor as my six-year-old students are."
"

I would definitely recommend ActiveFloor to others – but right now, it is a huge advantage for us that we're the only ones in Croatia who have it; we're very pleased that no other schools have had the same idea yet.

"


– Dario Caljkusic
Scepticism and reservations …
It is one thing to invest in a new teaching tool, it is a whole other thing to make sure to actually use it regularly without having the students lose interest in it. In the beginning, this was what worried Dario Caljkusic.
The reason? Dario had talked to other schools which used another popular quiz game in their teaching. However, the schools noticed that the children lost interest in the game quickly because the format was the same. Because of that, Dario was reassured by the fact that ActiveFloor develops new games and learning content continuously – content that is added automatically to the school's ActiveFloor solution.
To make ActiveFloor a part of the school's and the students' everyday life, the Pappagallo School held an 'ActiveFloor week' where all the children were introduced to the floor and the games. Dario thinks that it is amazing that the children love it as much as they do. He thinks that ActiveFloor can help develop the students' creativity and that the element of competition in the games is what makes ActiveFloor so popular among both young and old students.
"ActiveFloor is very user-friendly, and the kids know how it all works – actually, they know it almost better than I do," Dario tells with a grin.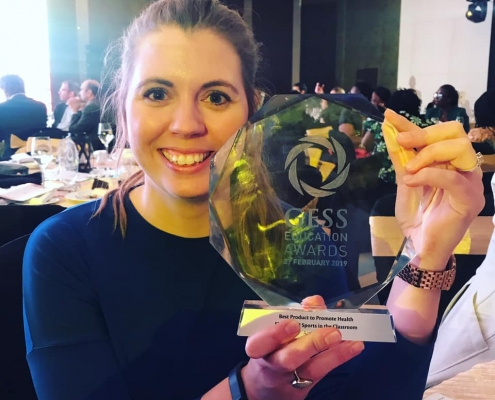 https://activefloor.com/wp-content/uploads/2019/02/gess-award-activefloor-4.jpg
960
960
Sascha Benzon
https://activefloor.com/wp-content/uploads/2017/10/Logo-header17.png
Sascha Benzon
2019-03-01 11:33:10
2019-03-01 11:33:40
ActiveFloor wins another award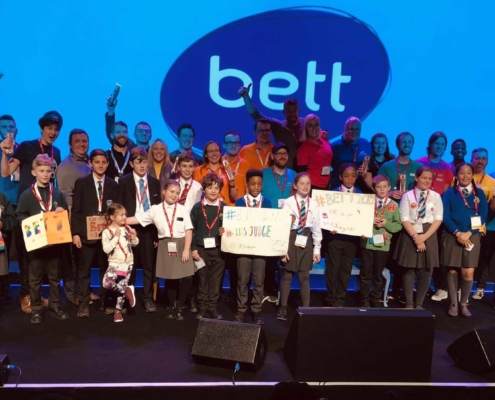 https://activefloor.com/wp-content/uploads/2019/02/kidsjudgebett_optimized.jpg
1098
2048
Sascha Benzon
https://activefloor.com/wp-content/uploads/2017/10/Logo-header17.png
Sascha Benzon
2019-02-26 16:15:22
2019-03-01 11:19:48
ActiveFloor wins a Kids Judge Bett Award!